IGAD Youth Forum for Peace (1)
Interview with Hesbone Ndungu
After returning to Kenya, Hesbone Ndungu (32) reflected on the workshop in which he had participated in Bishofu, Ethiopia, on involving youth in peace initiatives.

"Meeting other young people and sharing our vision for the region was amazing," says Hesbone.

A strong desire to make a difference
Hesbone is a young Kenyan, who speaks modestly about his contributions to peacebuilding. He has been involved in community work since he finished secondary school.

"I come from a humble background. Immediately after my secondary school studies, I volunteered in Mandera, on the Kenyan border with Somalia," Hesbone explains softly and continues: "From there, I was able to use my scouting experience to facilitate community engagement for youth."

He claims that the only skill he had back then was scouting. Scouting provides young people with opportunities to participate in activities contributing to strengthening their role as active citizens.

Hesbone was taken in by a family running the Mandera Youth Polytechnic in Madera, who initiated his further education. Since then, he has demonstrated a strong determination to help others.

Hesbone says: "I have always understood the importance of sharing. You cannot take that away from me."

Hesbone is now an experienced facilitator in Leadership and Conflict Management and has gained more tools through the workshop organized by the office of the Intergovernmental Authority on Development (IGAD) in Addis Ababa.
Remote communities

Based in Nairobi, Hesbone provides training to members of a community network on Leadership and Conflict Management initiative. But his drive to make a difference where it matters the most has led him to more remote communities in Kenya to work with marginalized people.

In Mombasa, Kwale and Tana River, Hesbone has worked in environments with complicated conflicts that are generated by religious differences and criminal gangs.

"I believe I can contribute to the most vulnerable areas applying the tools that were given to us. I now have an understanding that in conflict resolution, we must be ready to either give away or give in if we are to advance. I will use far more compromise in the future," Hesbone reflects.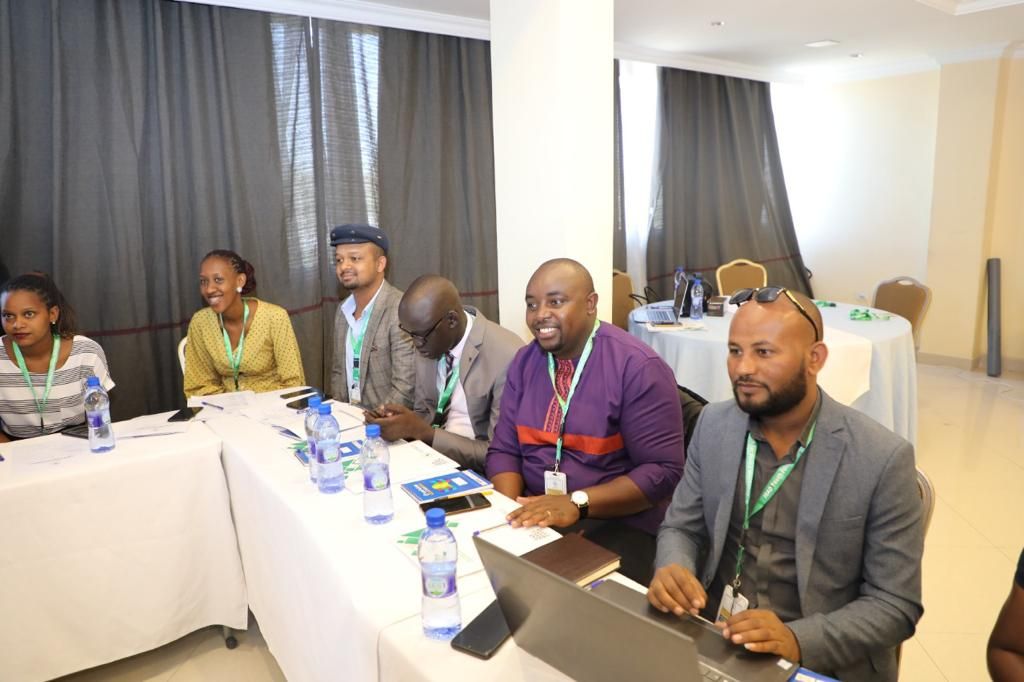 Youth focusing on peacebuilding and conflict resolution
Hesbone participated in the workshop titled "Conflict Prevention, Management, Resolution and Transformation" with 34 young people from Sudan, South Sudan, Kenya, Uganda, Djibouti, Somalia, and Ethiopia. The workshop has strengthened the participants' knowledge of tools for resolving conflict and building peace.

IGAD supports youth in member countries to take on greater roles and responsibilities in building peace and supporting peace.

The member countries all support youth in their public policies but, according to IGAD, they have only limited scope when it comes to involving youth directly in peacebuilding efforts. Young people are both perpetrators and victims of conflicts.

African Programme for Peace
The African Programme for Peace (APP) is a Danish flagship programme that contributes significantly to the strengthening of multilateral African institutions and think tanks working on peace, security, and good governance in Africa.

The programme is currently in its fourth phase (2018-2023), with a total budget of 225 million DKK.
The overall objective of the APP is to contribute to enhanced conflict prevention and good governance in Africa, particularly through strengthening the ability of the AU, ECOWAS and IGAD to engage in preventative diplomacy, mediation, and democratization engagements in Africa.

The Royal Danish Embassy in Ethiopia has allocated 17.0 million DKK to IGAD under the APP IV framework. The overall objective of the support to IGAD is to enhance the organization's normative and institutional capacity in preventive diplomacy, mediation, and peacebuilding and to strengthened member states' democracy and electoral systems.